Newbie Friendly - Evergreen Affiliate Strategy!
Tired of Watching Other Marketers Make Bank During the Holiday Season?
Did you know that toy experts recently announced that the 2015 Christmas season is expected to be the best year of sales in 1-2 decades? Sales are already up 7.3% as of September, and expected to climb even more!
Look how well they've gained this year so far (and it was already a solid niche before this):
If you sit there year after year, watching all these other marketers gleefully talk about their holiday commissions ... if you desperately need money but don't feel confident "leading a niche" just yet ... if you want to set something up that converts crazy easy without you spending years learning mindset Jedi tricks on your audience ... then I have something you're going to LOVE.
Are You Going to Look Back in January and Realize You Didn't Take Action...Yet Again?
There are so many marketers who go through life beating themselves up for missed opportunities. What most newbies or struggling marketers do when they aren't earning is buy a bunch of products promising riches.
But what happens is...
They don't know how to implement the system...
They're too scared to put themselves out there in the niche...
They slap it up but never tweak it to where it actually converts into sales.
And what's going to happen when Christmas 2015 comes and goes and you're still sitting there without any profits?
You'll blame it on a bad economy or the evildoer IM marketers who caused you to buy one too many shiny new objects.
How I Can Help You Start Earning with an Easy to Convert Niche That Doesn't Need Extreme Hand Holding
I have an easy answer to your common problems - toy content. I've worked with newbies and struggling marketers for over 16 years now, and part of my own six figure income is based on this exact niche.
I started off promoting two products on third party sites (I didn't even own my own blog). One was mere pennies in pricing, but what happened is Moms and Dads bought them for their kids - and added much more to their Amazon cart!
Want to see the two products I promoted?
They were Silly Bandz and the Gymnic Rody Hopping Horse. It took in a decent couple thousand dollars off one little page each - all because of the cart add-ons.
I won't lie - I got into it because I'm a bit lazy when it comes to affiliate promos. I wanted to make money being the middle man only - and that's exactly what the toy niche allows you to do:
Hook the buyers up with the sellers.
It's that easy - because most of these buyers just want some basic guidance on what to buy, and if you have a blog sharing that info, that's good enough for them!
I base all my content on what's hot in the toy niche. Sites rank easy without a lot of SEO effort behind the scenes - and your customers literally arrive on your site with credit card in hand ready to get their order processed.
It's YOUR Turn to Rake in Some Christmas Commissions - and Watch Your Holiday Blog Turn Into a Year Round Income Machine!
I love sharing my insight into the toy niche with you - because it's so fun to continually make money in this niche. People buy toys for their kids' birthdays, for other kids' birthdays, on other holidays like Easter or Valentine's Day - and of course ... just because.
When you download this incredible bundle of 36 Toy Articles (16 specific product reviews and 20 keyword articles), you can put it into effect instantly! Here's what you do:
Grab a toy domain (besttoysfor2015.com, kidstoptoypicks.com, annualtoptoylist.com, etc.)
Load up these 36 "done for you" toy articles
Add your affiliate links (from Amazon, Walmart, etc.)
Share your blog post on Twitter, G+ (this is a great one for ranking!), and FB!
That's all there is to it! The site will get crawled and indexed by Googlebots and soon, buyers will be seeing your content and clicking through on your links so you make a nice commission!
This is the EXACT formula I've used over and over again to make commissions in this niche. And then it's basically a "set 'n forget" niche. You can go back to the blog periodically and add more toy PLR when you see it, or write some unique reviews.
The BEST thing about this niche? Toys don't go out of style - they become vintage! So your blog posts won't become outdated.
36 Top Quality Articles That Will Make Toy Buyers Flock to Your Blog Ready to Buy Whatever You Tell Them To!
To make it extremely easy on you, I've gone ahead and created 36 traffic-pulling pieces of content that are just what your toy buyers are searching for.
They talk about the hottest toys on the market - items every kid will be begging for this Christmas (as well as for their birthday)!
I've bundled up THREE packs of articles as follows:
Parenting Magazine Best Toys for 2015:

1. Lamaze Pippin the Push Along Pup - 415 words
2. Original BedBug - 415 words
3. Fisher Price Little People Musical Preschool - 411 words
4. Toymail WIFI Messaging Toy - Buck the Deer Mailman - 417 words
5. Pley.com Subscription or Gift Card - 413 words
6. Jetaire Camper Play Tent - 418 words
7. Rue, the WorryWoo Monster of Insecurity and Storybook - 422 words
8. Disney Karaoke Series Frozen CD - 400 words
9. Super Pop Up Pirate - 404 words
10. Beados Quick Dry Design Station - 412 words
11. Teenage Mutant Ninja Turtles Stretch N Shout Leonardo - 407 words
12. My Little Pony Pop Starter Kit - 400 words
13. Little Live Pets Butterfly Starter Pack - 407 words
14. Project Kid Deluxe Craft Box - 413 words
15. My Monopoly - 400 words
16. Bounce Off - 400 words
10 Hot Toy Brand Articles

This batch of articles discusses the brand and then covers some of the toy line's most popular toys. It provides you with multiple opportunities for commissions.

1. Lego - 449 words
2. Leap Frog - 489 words
3. Little Tikes - 452 words
4. Melissa & Doug - 445 words
5. Fisher-Price - 471 words
6. Crayola - 474 words
7. Barbie - 444 words
8. Disney - 435 words
9. Hot Wheels - 458 words
10. Hasbro - 466 words
10 Popular Toy Character Articles

This batch of 10 character articles is designed to help you make multiple commissions off each article. Many parents will be purchasing bundles of character toys for their child - such as from the movie Frozen - where Moms and Dad buy one of each doll based on the characters Elsa, Anna, Sven, Kristoff, Olaf and Hans.

Each article is carefully crafted to mention all of the top characters from the brand, series or movie so you get maximum sales potential.

1. Frozen Toy Characters - 506 words
2. Disney Princess Characters - 452 words
3. Toy Story Characters - 498 words
4. Ever After High Characters - 488 words
5. Monster High Characters - 448 words
6. Barbie Doll Characters - 457 words
7. Teenage Mutant Ninja Turtle Characters - 466 words
8. Star Wars Toy Characters - 448 words
9. Transformers Toy Characters - 441 words
10. Superhero Toy Characters - 464 words
It's Time to Test Drive a Niche That Won't Let You Down!
Are you ready to go through the easy steps of downloading this bundle, uploading the content onto a blog with your links and watching sales start coming in?
Or would you prefer to sit on the sidelines a little longer while hundreds of other marketers cater to this cash-crazy crowd of men and women who will spare no expense getting little Johnny the toy he has his heart set on this Christmas?
Today, you can get this entire bundle for just $1 per article and see how easy it is to make money in this niche!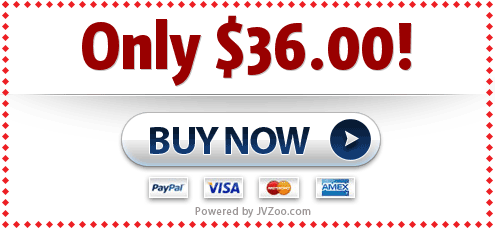 Note: I only have 2 rules for my PLR
1. Don't use my name on it.
2. Don't pass the PLR rights along to others.
Tiffany Lambert